General bow care (2)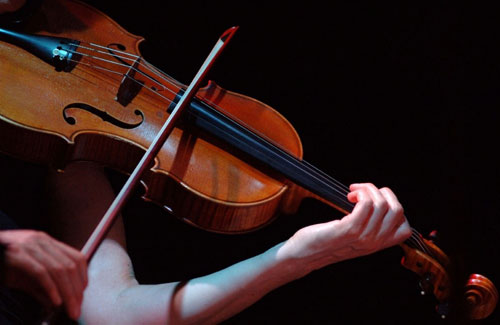 1. Bows are very fragile, keep it away from accident falling and bumping
2. Bow tip is most fragile part, do not beat music stand or touch ground as cane which could resulting broken or crack.
3. Bow hair is sensitive to humidity and would accordingly turn loose or shorten. Please put it inside bow case or instrument case.
4. Be sure loose the hair to avoid elastic fatigue and bow distortion.
5. Keep in mind bow hair length need to be alterative in different area and different climate.
6. Be prudent to choose luthier for re-hairing. A large of proportion damage occurred on hair change. tiny construction and tiny parts make bow very fragile and easy to injury. So you need find a skilled reliable luthier.
7. Regular change bow hair and thumb leather. Aging hair would resulting in tone uneven and stick title. Long time used hair will elongate, and worn out leather expose stick cause it damage too
8. Pressing frog make the slot apply properly then tighten the screw to avoid bow wobble or scratch.
9. Try protective sheath for expensive famous bow if necessary.